BLACK PANTHER INTERVIEWS
BLACK PANTHER
INTERVIEWS

A midst the events of Secret Invasion, The Skrulls try to take over Wakanda, for their vibranium ore. As a result, the Wakandan-Skrull war began. T'Challa began to defend his nation with cunning tactics and technological marvels. Eventually, the two factions found themselves at a loss of technological weaponry. As a result, the two forces began to use old fashion and more primitive weaponry such as, the sword & shield. T'Challa was able to defe
at the "Super-Skrulls" (including a massively large Skrull with the abilities of Iron Fist, Wolverine, Luke Cage and Bullseye), while Shuri and Storm lead an infantry legion against the Skrull. When the Wakandans started to decline, the Skrulls managed to capture Storm, threatening to kill her.
Black Panther retaliated by decapitating a Super-Skrull and allowing himself to be captured. Once aboard the Skrull's space craft, he and Storm used Wakandan-made vocal and flesh manipulators, to disguise themselves as Skrull. T'Challa and Ororo later revealed themselves and began killing all Skrull aboard the ship. Elsewhere, Shuri was successful at leading the Wakandan Army against the Skrull infantry. The Wakandans then loaded the dead Skrull onto the ship, and rocketed it into to space with a warning written in blood.
After the events of Secret Invasion, a regime change occurred in the western world. S.H.I.E.L.D. was disbanded and Tony Stark was fired in favor of a new organization, called H.A.M.M.E.R., which was headed by Norman Osborn. T'Challa received a random summoning from the then exiled Atlantean king, Namor. After meeting with him, he learned of the formation of a dark group mirroring the Illuminati. Namor asked T'Challa to join this "Dark Illuminati", to which he refused, citing his preference for the Illuminati.
Although he was a little annoyed at the refusal, Namor allowed T'Challa to peacefully leave. As he prepared to depart Atlantis, T'Challa was confronted by Dark Illuminati member, Doctor Doom. Not surprised that T'Challa refused to join their "Cabal", Doom proceeded to attack him, pitting T'Challa and his Dora Milaje against him and his "doom-bots".
After a brutally epic battle, that resulted in T'Challa becoming gravely injured, the Dora Milaje and T'Challa fled Atlantis. They managed to crash land in Wakanda and paired with the Doom altercation, the plane crash sent T'Challa into a coma.
T'Challa awoke from his coma to find that Wakanda had been attacked by Morlun. He began training his body to fight Doom and as a man of science, he resulted to using magic to prepare for war. While he was in a coma, Shuri became regent of Wakanda and the new Black Panther. T'Challa reached out to the powerful Wakandan alchemist, Zawavari. The witch doctor empowered him with acolytes, that enhanced his strength, senses, and provided him with a way to resist Doom's magic-based attacks. He then approached the Dora Milaje sensei, Aneka, about blending science and sorcery into her Wakandan battle techniques.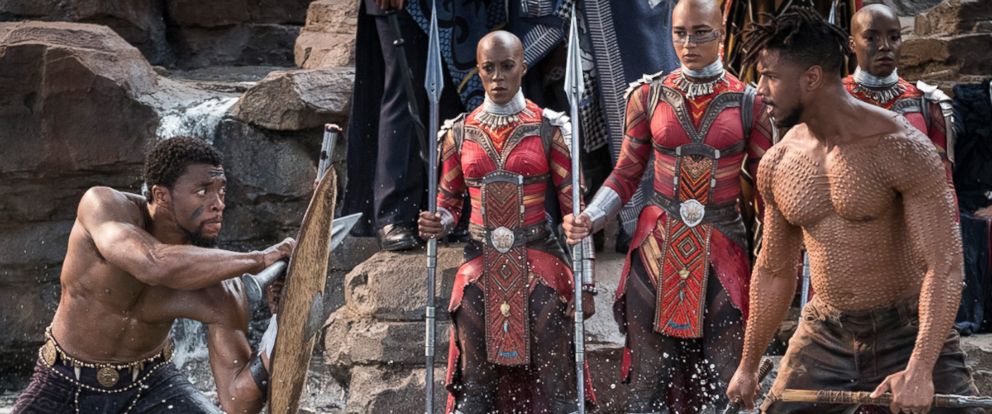 Elsewhere, Doom funded the Desturi (Wakandan dissidents dedicated to civil war) with resources to initiate a coup d'état on Shuri. Walter Declun, Doom's chief of operations, laid a trail of disinformation that distracted Shuri and T'Challa long enough for the Desturi to overthrow the Panther Clan, in a highly elaborate and successful coup.